Meet Dr. Kent Rookstool
Paying It Forward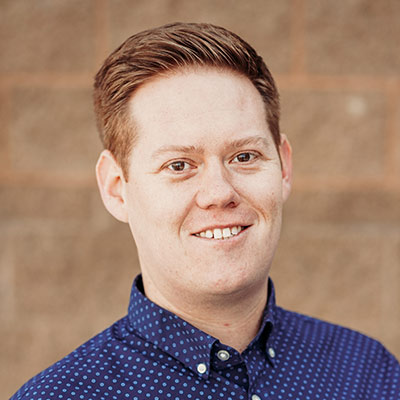 Growing up, I was pretty active. I raced motocross, played football, and went snowboarding and mountain biking. I went to the chiropractor all the time because I was always hurt from crashing! Chiropractic kept me going, and I saw how much it helped me. Helping people feel better and get back to doing what they love is my favorite part about being a chiropractor; it's extremely rewarding for me.
I know what it's like to be in really bad pain, to feel like you're never going to get better. I understand what my patients are experiencing and how depressing it can be because I've been there. Now, as a chiropractor, I'm able to help give patients hope and the relief they need.
Giving New Life
Not long ago Dr. Rookstool was stuck in a recliner experiencing unbearable pain. "I had been through an unsuccessful surgery and thought I would never get better. If I had known earlier what I know now, I would have not needed surgery. I've learned so much about different ways to help people in similar situations, and I do everything I can to teach my patients what they need to know to avoid that kind of pain."
If you're a patient who thinks that your pain can't get any worse, Dr. Rookstool wants to help you get your life back, so you can get back to what you love to do. That's a pretty big win.
Education and Certification
Dr. Rookstool completed his chiropractic training at Palmer College of Chiropractic West in San Jose, California. Palmer West is regarded as a leader in sports chiropractic, and he absorbed as much as he could about adjusting extremities, healing exercises, stretches and additional therapies to help patients get better faster.
Dr. Rookstool's learning didn't stop there, though. He currently holds certificates in Kinesio Taping(R), Webster Technique, and the ALINE Foot Suspension System. "I frequently attend seminars focusing on maternity and pediatric care, and I am working toward my diplomate in pediatric care. I am also a member of the International Chiropractic Pediatric Association (ICPA)." He enjoys learning and is always looking for new ways to help people.
Life Outside the Office
"When I'm not seeing patients, I enjoy spending time outdoors with my wife and our two dogs. I love Central Oregon. You can find us mountain biking, snowboarding, swimming, or riding motorcycles."
"Let's get better acquainted. Contact my office to learn more about my services and how chiropractic can help get you back to what you love!"
---
Dr. Kent Rookstool | (541) 923-6024